Affordable Price and Significant Effect
One-Stop Online Advertising
and Publicity Service
bWebs team has over a decade of online advertising, promotion and publicity experience, specializes in analyzing the client company's key conditions are most likely to use the service to find potential customers based on demographic category, region, age, sex and other characteristics, from maximizing search the effectiveness of advertising.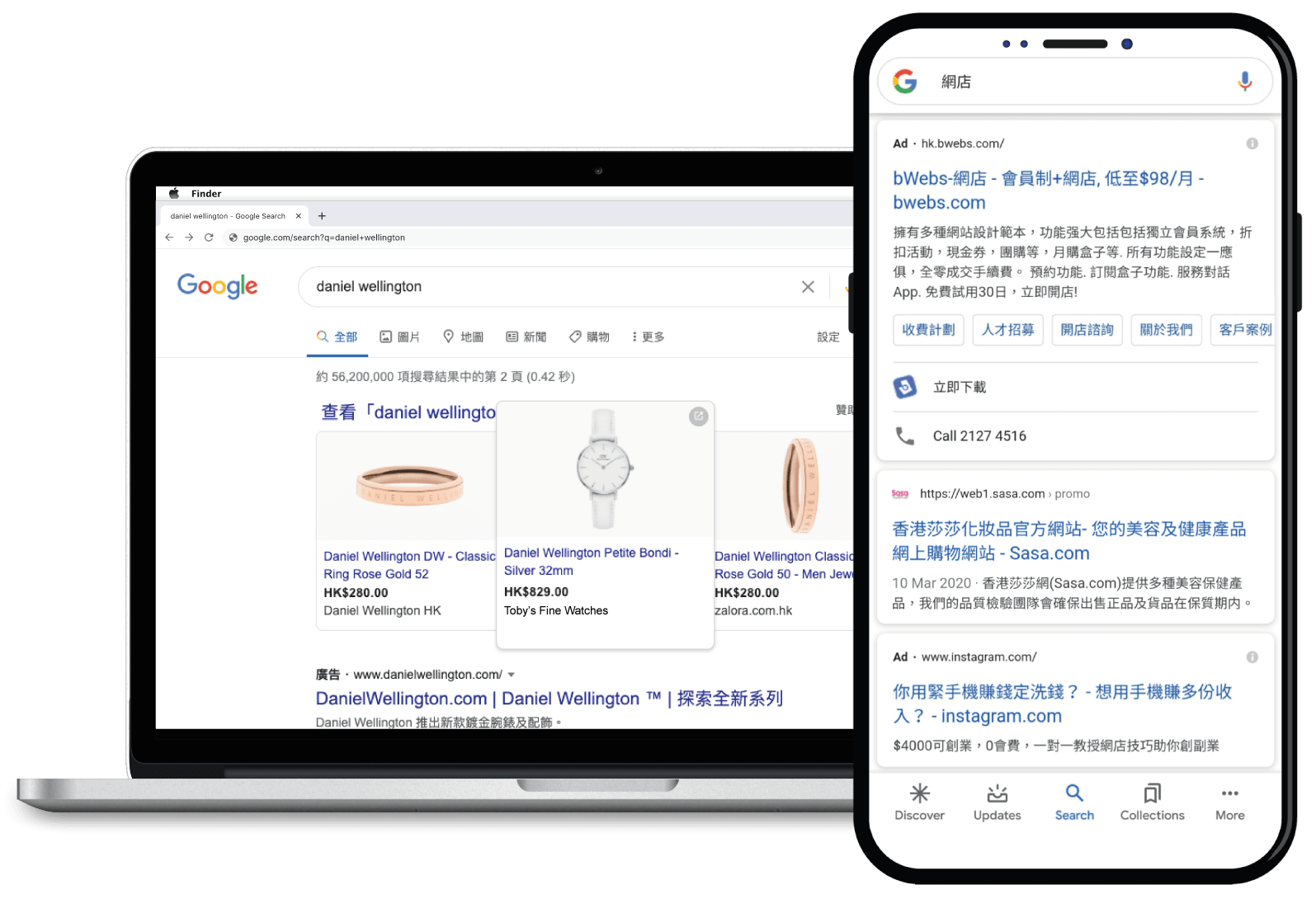 SEO Search Engine Optimization
Google SEO optimization, increase page rank, traffic and increase website visibility in search engines.
Social Media Marketing
Facebook, Instagram, WeChat and major forum to promote the service to customers for a wide range of advertising messages spread.
SEM and PPC search advertising
Google Ads, Yahoo advertising in the major search engines display brand advertising with the fastest speed.
Chat Robot
Setting chat robot (ChatBot) for your Facebook page, simulating a 24/7 online salesperson or customer service personnel, greatly reducing the time cost.
Planning Webinar
Help enterprises of all types of online seminars held, with a soft and effective way to attract potential customers the most total purchase a product or service.
Digital analysis
Analyze your website traffic, members of habit, paging click-through rate, bounce rate and conversion rate, and provide recommendations to enhance the website.
Conversion Rate Optimization
Site has a lot of traffic, but business and the customer is not in direct proportion to the rise? We can improve your conversion rate (CRO), increase website revenue.
E-commerce services
The establishment of e-commerce, marketing and operational services, personal 1-on-1 services to help you explore the online shopping market, increase revenue shop.
Do not have a shop? Why not open one and let the sales boost?
Buy SEM package and enjoy a 10% discount for opening a shop at the same time!
Learn more