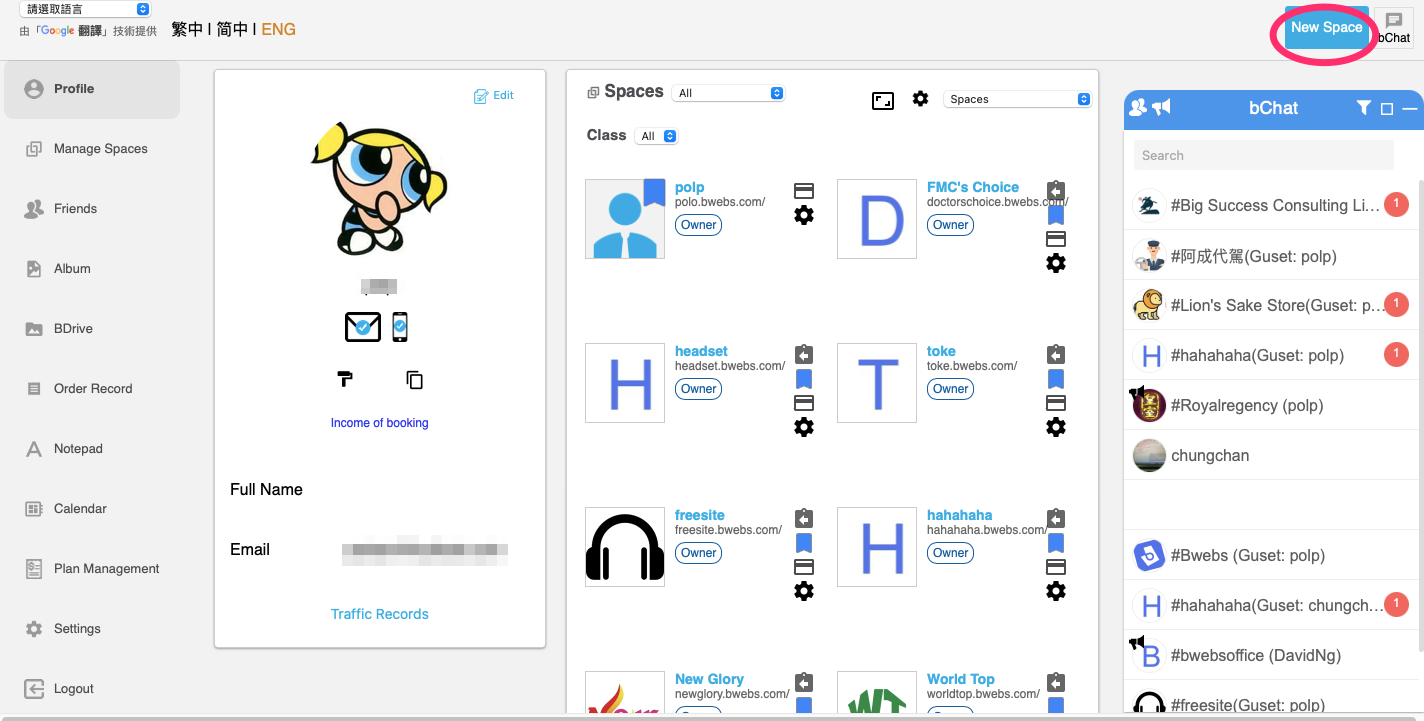 Features
Profile
Edit and view your profile, open new space
Space Management
Manage the spaces you own and the spaces you joined.
Friends
View and add friends.
Album
Upload your images into the albums!
Cloud Disk
Store your files on the online storage space.
Order Record
View the orders from your eshop.
Notebook
Write down notes and combine them with schedule.
Schedule
View calendar and arrange schedule.
Setting
Change the password of your account.